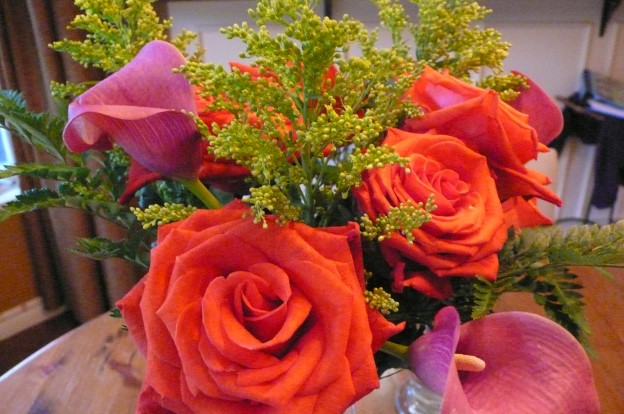 Lucky me! I've just had a birthday, treated wonderfully by my family, enjoyed an incredible dinner at home and capped a great day with a big slice of my favourite cake, Granny's Birthday Cake. This is a real cake, substantial yet tender, simple to make but flavourful, and like many of us, is even better as it ages – this is a cake with honesty, integrity and delightful character – much like Jean whose recipe this was. She taught her grand-daughter, Hannah how to make it and my dear friend shared it with me, I hope you will try it and enjoy it!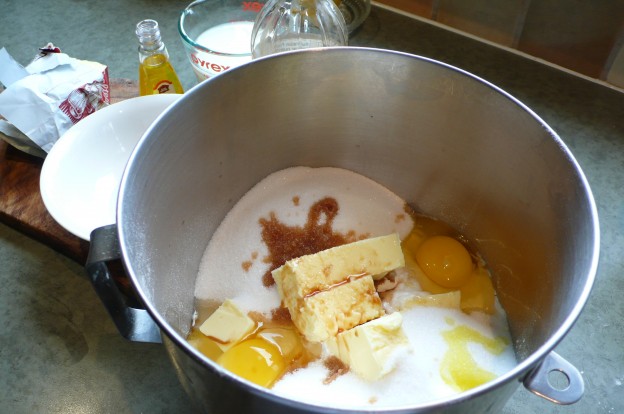 The ingredients are pretty standard, but the method is unlike any other cake I've made before! All of the ingredients, except for two of the eggs, go into the bowl together and are beaten for two minutes! It's important to have the butter and eggs at room temperature and you can use an electric mixer but I've also made this by hand (a good workout!) at the cottage and it was just as good.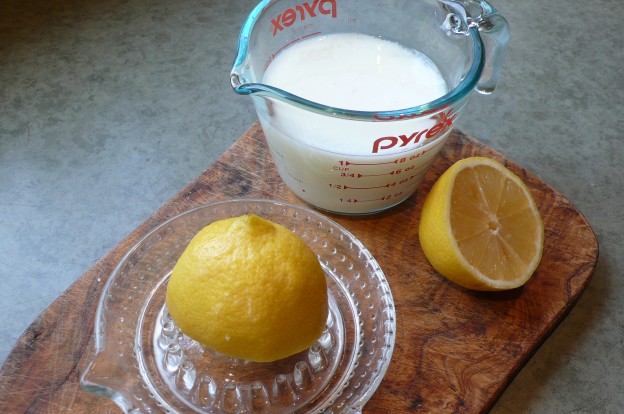 I make my own sour milk for this cake, using lemon juice. Just squeeze half a lemon, strain juice into a one cup measure, fill with milk and let this stand for about 5 minutes while you assemble the other ingredients.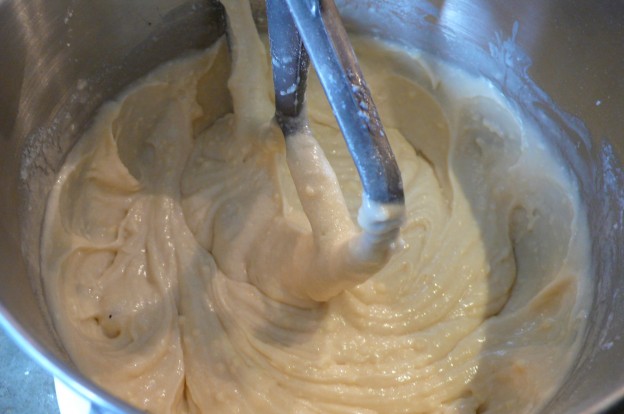 After beating the batter for two minutes, either by mixer or hand you add the remaining two eggs and beat another two minutes. The batter comes together beautifully.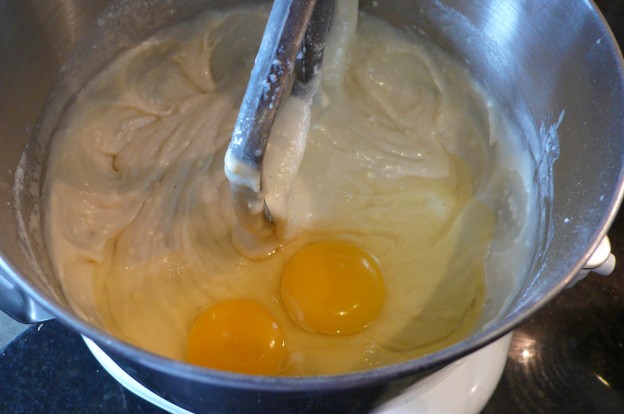 Bake the cake in a tube pan, bottom lined with waxed paper or parchment. A trick passed on to me by one of Jean's daughters, Margie, is to make the cake the day before you want to serve it and once it has cooled, wrap it overnight in plastic wrap and foil, I think this helps the cake to ripen.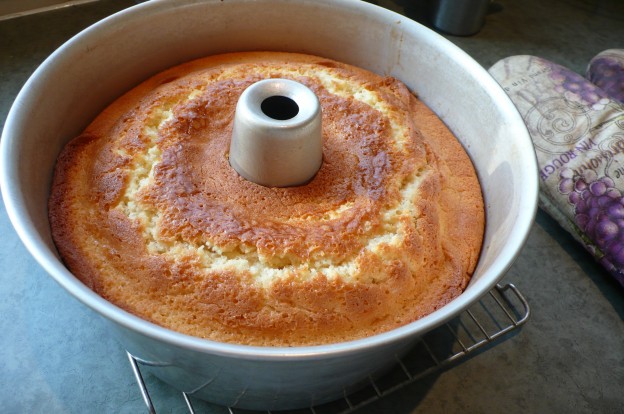 What icing to use is always my question and usually my preference is a traditional butter icing, but this year I was in the mood for something a little different and found a wonderful White Chocolate Cream Cheese Icing to use instead. Topped the cake with toasted coconut and had the best of traditional and modern for the birthday festivities! You can find the frosting recipe on Chatelaine's website, http://food.chatelaine.com/Recipes/View/White_chocolate_cream_cheese_icing. Whether making this for a birthday or just because it's November, you'll enjoy this cake!
Granny's Birthday Cake
3 cups

flour

1/2 tsp

baking soda

1 1/2 tsp

baking powder

2 tsp

salt

1 cup

butter, room temperature

4

eggs, room temperature

2 cups

sugar

1 tsp

vanilla

1 tsp

lemon extract

1 cup

sour milk
Cooking Directions
Preheat oven to 350 degrees.
Grease and flour a large bundt pan, lining the bottom with waxed or parchment paper.
Place all ingredients, except 2 of the eggs, in a large mixing bowl and beat for 2 minutes.
Add remaining 2 eggs and beat an additional 2 minutes.
Pour batter into prepared pan and bake for 1 hour, or until cake tester comes out clean.
Let cool 15 minutes in pan on rack, then remove cake from pan and let cool completely.
Optional - wrap cake in plastic wrap and foil and leave overnight.
Frost as desired.